Automatic bar loading for aluminum square bars with soundproofed roller conveyor
Automation for processing aluminum profiles
Our equipment is an industrial automation that operates in the sector of aluminum profile processing. Industrial automation is used to manage bundles of aluminum bars or profiles before insertion into the miter saw. The automation was designed and built exclusively according to the specific needs of the customer.
The equipment has a production capacity of about 30 profiles per hour, even if it depends on the length of the cuts to be made. The bundles are loaded at the rear of the machine where the vertical sliding warehouse is located. The loading is done by a forklift truck by the operator. Two bundles can be loaded as the machine is equipped with two support surfaces.
The machine moves the tables by positioning them in front of the movement arms that push a part of the bundle onto the roller conveyor, here the operator aligns and inserts the bars into the miter saw to start the cutting cycle. The roller conveyor is covered by a soundproof hood to reduce the noise generated by the miter saw.
Our Adaptive Industrial Automations Guaranteed to measure
No risk with our A.I.A.G.Protocol
All our automations are 100% guaranteed
We have implemented a working protocol with which we can guarantee 100% the result to our customers. This Guaranteed Adaptive Industrial Automation (A.I.A.G.) protocol is divided into several steps: organizational, planning and operational where for each of these performance indicators are defined, which measure the effectiveness and therefore the results obtained in each phase.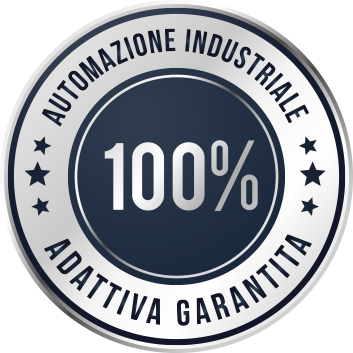 Tonelli Macchine S.r.l. | P.IVA 02107050417 Business Register of Pesaro Urbino N° 02107050417 N.R.E.A. 154868 Share capital € 15.000,00 i.v.