Automatic machine for assembling slatted bed bases
Industrial automation for the furniture sector
The automation is used to assemble bed bases and has been designed and built exclusively according to the specific needs of the customer.
The line has a production capacity of approximately 30 bed bases per hour.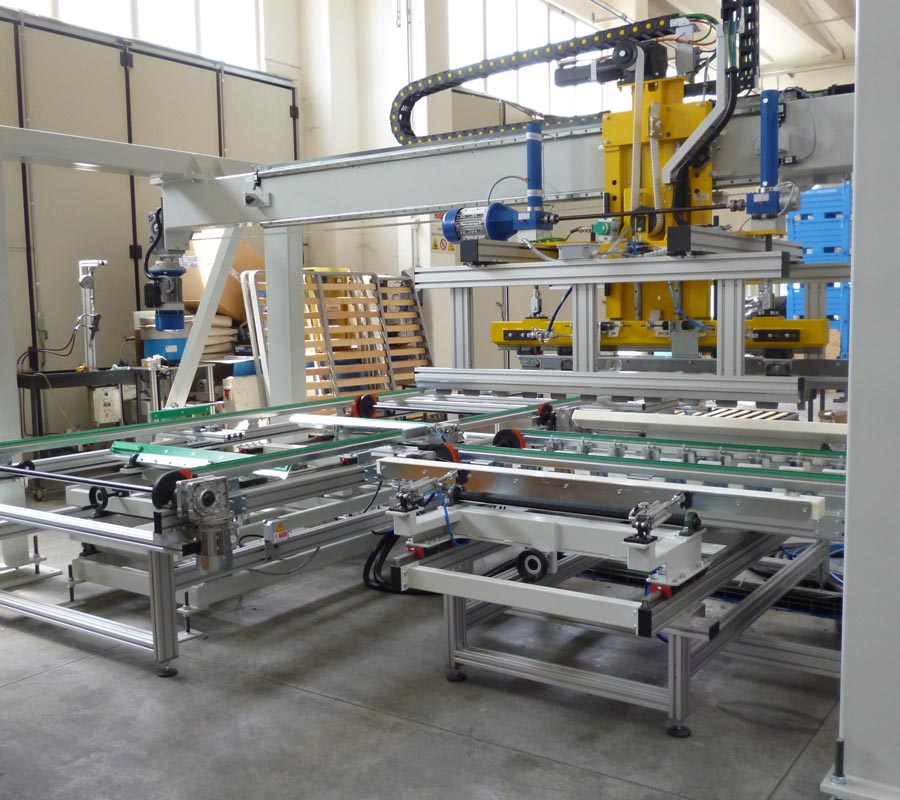 The loading of the slats and frames is done manually by two operators, then the machine, by means of belt conveyors and locks, positions the slats in an equidistant manner. A mechanized system picks up all the slats and arches them to facilitate insertion into the frame. Through another transport, the frame is placed on a template, here the assembly takes place, the slats are inserted into the frame all together at the same time, once the slats have been inserted, the bed base is transported out of the line to carry out the packaging.
The machine is fully programmable via touch screen to set the quantity of slats and sizing of the bed bases to be assembled, programs dedicated to the various models can be created and a database can be created.
The machine is composed of two conveyors in aluminum profiles and belt handling, a separation and locking system of the slats always in aluminum profiles and belt handling, while the assembly area is composed of a solid structure in specially sized carpentry to support the weight of the movement and arching system of the slats, finally the evacuation conveyors of the assembled bed bases are also made of aluminum profiles and belt conveyors.
Optionals can be applied to the machine to increase productivity, such as the addition of an automatic loader of the slats and a warehouse for their containment.
Our Adaptive Industrial Automations Guaranteed to measure
No risk with our A.I.A.G.Protocol
All our automations are 100% guaranteed
We have implemented a working protocol with which we can guarantee 100% the result to our customers. This Guaranteed Adaptive Industrial Automation (A.I.A.G.) protocol is divided into several steps: organizational, planning and operational where for each of these performance indicators are defined, which measure the effectiveness and therefore the results obtained in each phase.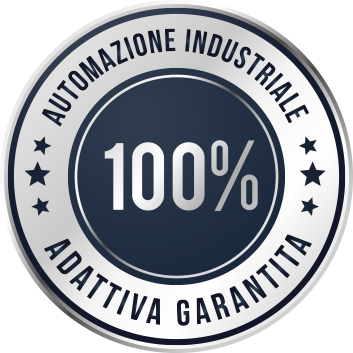 Tonelli Macchine S.r.l. | P.IVA 02107050417 Business Register of Pesaro Urbino N° 02107050417 N.R.E.A. 154868 Share capital € 15.000,00 i.v.