Analog and digital locking groups
Clamping group for tightening components
This mechanical system is a clamping assembly and is used for any component clamping or retention requirement.
The main structure is a sheet metal box where inside there are two columns where the jaws slide. These are moved by a central screw with double thread (right side and left side). This double thread allows the jaws to be moved symmetrically, both open and close keeping the component always in the center.
There are two types of movement of the jaws, with an analog system through a manual handwheel and with a digital system through an electric gearmotor.
Our Adaptive Industrial Automations Guaranteed to measure
No risk with our A.I.A.G.Protocol
All our automations are 100% guaranteed
We have implemented a working protocol with which we can guarantee 100% the result to our customers. This Guaranteed Adaptive Industrial Automation (A.I.A.G.) protocol is divided into several steps: organizational, planning and operational where for each of these performance indicators are defined, which measure the effectiveness and therefore the results obtained in each phase.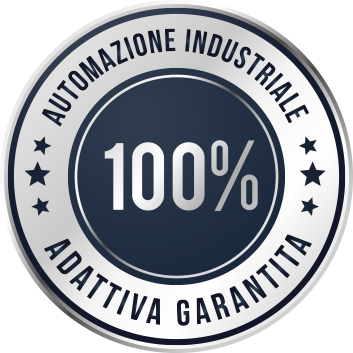 Tonelli Macchine S.r.l. | P.IVA 02107050417 Business Register of Pesaro Urbino N° 02107050417 N.R.E.A. 154868 Share capital € 15.000,00 i.v.