Double head drilling machine for washing machine baskets
Portion of an automatic line for assembling washing machine baskets
This special machine is a part of the line used for the assembly of baskets for washing machines and operates in the household appliances sector.
The automation serves to make a drain hole in the washing machine baskets and has been designed and built exclusively according to the specific needs of the customer. The machine has a production capacity of about 50 baskets per hour.
The special machine is composed of two drilling heads, one right and one left, as the line has two transport lines side by side for the baskets. The two heads in turn are made up of two drilling slides mounted on mobile axes that slide on guides and runners positioned on the base.
The movement of the slides is performed by motors and ball screws. The drilling heads are applied to the drilling slides, driven by electric motors and spindles with elastic pliers are applied to the head for clamping the drilling tips. Each head performs different processes.
At the center of the automation there are two self-centering spindles used for locking the baskets. The expansion mandrels are moved by mechanical and pneumatic systems, and on these it is possible to replace the three mobile jaws, allowing to better adapt the internal surface of the basket with that of the mandrels.
The basket is loaded automatically by a mechanical arm, the basket is positioned on the spindle and is locked. The first head is positioned in the desired point and performs the counterbore, this has the function of obtaining a plane parallel to the hole that will be followed in the next phase, since the drilling is located at about 30 ° with respect to the axis of the basket. Counterbore is performed to ensure that the tip does not go out of its axis, risking breaking. The second head makes the drain hole. At the center of the spindle there is a collection compartment for the chips generated by the drilling which will be connected to a suction system.
The machine is fully programmable, using the operator keyboard it is possible to set the drilling point with respect to the axis of the basket, vary the drilling depth and vary the cutting speed of the tools, programs dedicated to the various models can be created and a database can be created.
Our Adaptive Industrial Automations Guaranteed to measure
No risk with our A.I.A.G.Protocol
All our automations are 100% guaranteed
We have implemented a working protocol with which we can guarantee 100% the result to our customers. This Guaranteed Adaptive Industrial Automation (A.I.A.G.) protocol is divided into several steps: organizational, planning and operational where for each of these performance indicators are defined, which measure the effectiveness and therefore the results obtained in each phase.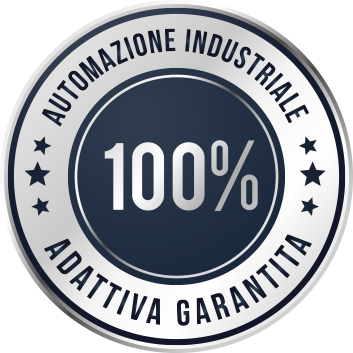 Tonelli Macchine S.r.l. | P.IVA 02107050417 Business Register of Pesaro Urbino N° 02107050417 N.R.E.A. 154868 Share capital € 15.000,00 i.v.