Machine for assembling support crosses for washing machine baskets
Industrial automation for assembling washing machine baskets crosses
The equipment is a part of the line used for the assembly of washing machines, this industrial automation operates in the household appliances sector.
The automation is used to assemble the crosses that hold the drum of the washing machines.
This machine has been designed and built exclusively according to the specific needs of the customer, and has a production capacity of about 50 crosses per hour.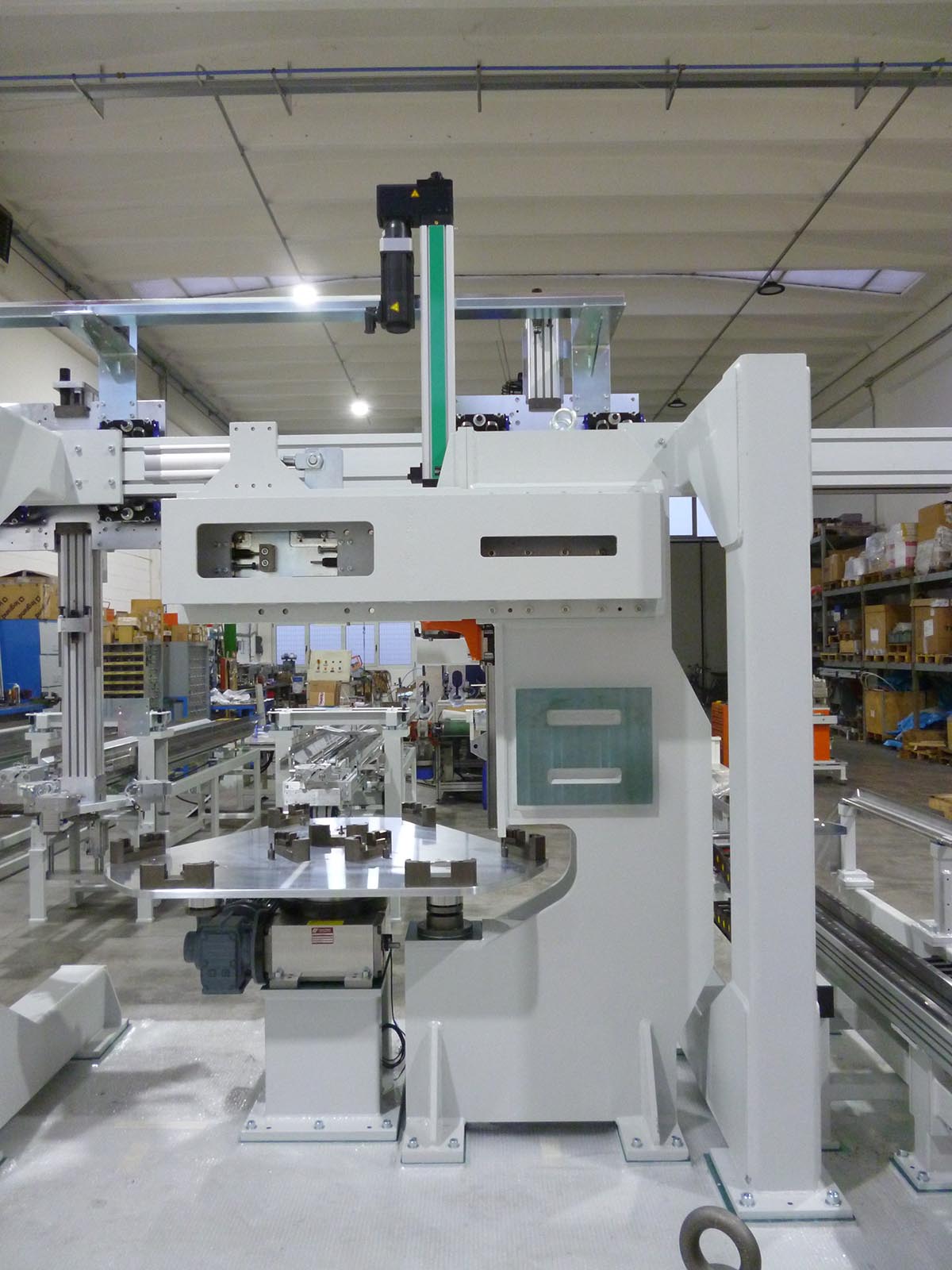 The machine consists of three conveyor belts for crosses that serve as accumulation for production, a handling and assembly island for the O-rings and sliding bushings on the central pin, and an unloading belt for the assembled crosses.
The machine is fully automatic, the crosses are located on the conveyor belts and are positioned close to each other. There are three belts to ensure adequate enslavement for production, they advance the crosses every time they are picked up to be assembled.
The collection is carried out by an anthropomorphic robot that takes one at a time and places it on the handling and assembly island.
From this position the triple gripper manipulation arm moves three crosses at a time on four stations simultaneously. On the first station the overturning takes place, where the cross is placed with the pin vertically upwards, on the second station the O-rings are mounted by means of an expansion gripper which picks up and inserts them directly into the seat obtained on the shaft. The O-rings are fed by four different vibrators, one for each model. The sliding bushings are mounted on the third station by means of an expansion gripper which picks them up and inserts them directly on the shaft. The gripper is mounted on a hydraulic press equipped with a load cell to control the pressing effort. The bushings are fed by four different vibrators, one for each model. The finished crosspiece is extracted from the fourth station by means of a conveyor belt.
Our Adaptive Industrial Automations Guaranteed to measure
No risk with our A.I.A.G.Protocol
All our automations are 100% guaranteed
We have implemented a working protocol with which we can guarantee 100% the result to our customers. This Guaranteed Adaptive Industrial Automation (A.I.A.G.) protocol is divided into several steps: organizational, planning and operational where for each of these performance indicators are defined, which measure the effectiveness and therefore the results obtained in each phase.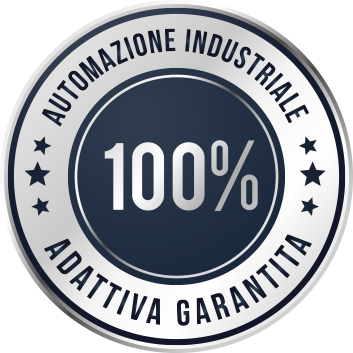 Tonelli Macchine S.r.l. | P.IVA 02107050417 Business Register of Pesaro Urbino N° 02107050417 N.R.E.A. 154868 Share capital € 15.000,00 i.v.