Towing units for the building sector
These are pulling units and are used in the construction sector, they are used to unroll and straighten the metal wire for carpentry wound in coils. The project is owned by the client. These groups are accessories of very large machines and are produced in series exclusively on specific customer requirements.
The structure is in electro-welded metal and is worked with high precision machining centers.
In the lower part of the structure there are two driving wheels controlled by an electric motor applied to a planetary reduction gear. On the upper part there are the idle wheels, these are sprung and guarantee the contact of the iron rod to the drive wheels.
The wires that can be introduced into this system may vary in diameter, and the latter is determined by the initial wire guide.
With this system, in addition to straightening the metal wire, it is also possible to measure it by means of an encoder positioned on idle wheels.
Our Adaptive Industrial Automations Guaranteed to measure
No risk with our A.I.A.G.Protocol
All our automations are 100% guaranteed
We have implemented a working protocol with which we can guarantee 100% the result to our customers. This Guaranteed Adaptive Industrial Automation (A.I.A.G.) protocol is divided into several steps: organizational, planning and operational where for each of these performance indicators are defined, which measure the effectiveness and therefore the results obtained in each phase.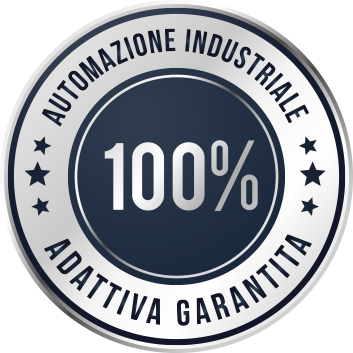 Tonelli Macchine S.r.l. | P.IVA 02107050417 Business Register of Pesaro Urbino N° 02107050417 N.R.E.A. 154868 Share capital € 15.000,00 i.v.