Universal three-axis palletizer with bridge structure
Industrial automation for palletizing boxes on platforms
This industrial automation operates in the packaging sector.
The automation is used to palletize (stack) boxes on special platforms and has been designed and built exclusively according to the specific needs of the customer.
The palletizer has a production capacity of about 120 cycles per hour. This industrial automation can be used for various types of objects to be stacked, by replacing the head applied to the arm of the Z axis, it is possible to customize the pickup device and then manipulate any object.
The bridge structure can cover the entire maneuvering area at a variable height according to the needs of the products and packaging to be palletized.
The structure is composed of three maneuvering axes X, Y, and Z, two of which have a crossed carriage with sliding on wheels and V-shaped guides to maintain directionality, only the Z axis can slide on skids and guides with a V shape. recirculation of balls to eliminate oscillations due to displacements.
The movements are managed by electric motors and mechanical reducers with belt transmission and toothed pulleys, while the movements are controlled by an encoder.
The machine is fully programmable from the multifunction panel to set the displacements of the three axes, the type of movements to be carried out for each floor and the number of cycles to be performed.
It is possible to program multiple islands for the execution of the components within the maneuvering area of the palletizer.
The machine can be equipped with optional, fixed references on the ground for the position of the pallets equipped with a presence sensor, intelligent protections to palletise right or left without stopping production, and any type of gripping device dedicated to the components to be palletized.
Our Adaptive Industrial Automations Guaranteed to measure
No risk with our A.I.A.G.Protocol
All our automations are 100% guaranteed
We have implemented a working protocol with which we can guarantee 100% the result to our customers. This Guaranteed Adaptive Industrial Automation (A.I.A.G.) protocol is divided into several steps: organizational, planning and operational where for each of these performance indicators are defined, which measure the effectiveness and therefore the results obtained in each phase.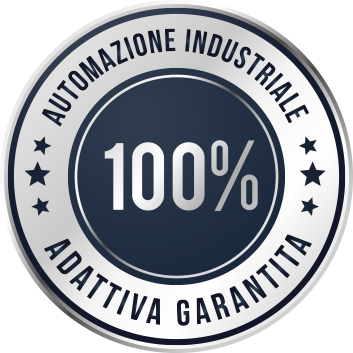 Tonelli Macchine S.r.l. | P.IVA 02107050417 Business Register of Pesaro Urbino N° 02107050417 N.R.E.A. 154868 Share capital € 15.000,00 i.v.