Welding masks for anthropomorphic robots
Anchoring system to weld the closing frames of garbage bins
These masks are a manual anchoring system to weld the closing frames of garbage bins, the masks are two because they are applied to a rotating mechanical system for anthropomorphic robots. The rotating system transfers a mask in front of the operator who positions and blocks, through the various anchors, the details that make up the frame.
Once the positioning phase is complete, the mask is transferred from the rotating system to the welding area where the robot makes the final beads.
Simultaneously with the welding phase, the operator extracts the welded part and places a new one to be welded.
Our Adaptive Industrial Automations Guaranteed to measure
No risk with our A.I.A.G.Protocol
All our automations are 100% guaranteed
We have implemented a working protocol with which we can guarantee 100% the result to our customers. This Guaranteed Adaptive Industrial Automation (A.I.A.G.) protocol is divided into several steps: organizational, planning and operational where for each of these performance indicators are defined, which measure the effectiveness and therefore the results obtained in each phase.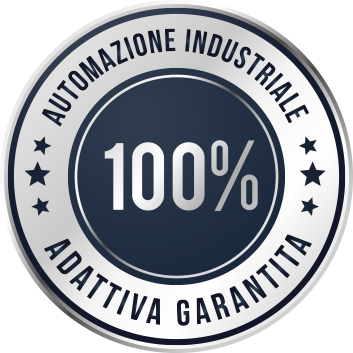 Tonelli Macchine S.r.l. | P.IVA 02107050417 Business Register of Pesaro Urbino N° 02107050417 N.R.E.A. 154868 Share capital € 15.000,00 i.v.